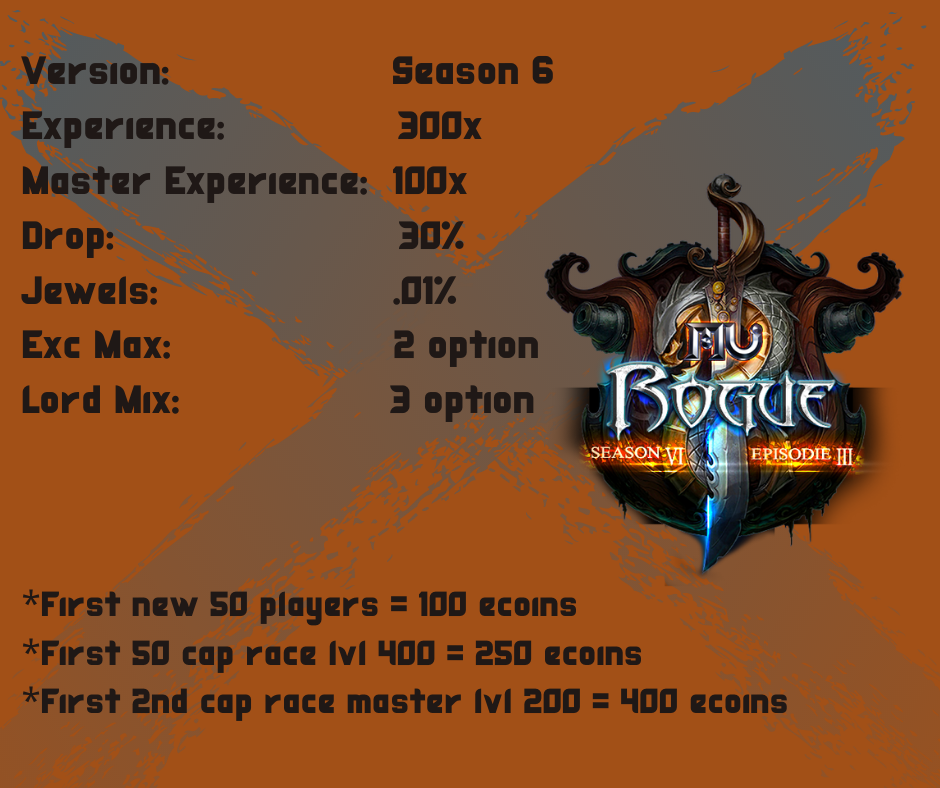 GOOD DAY MUtizens!
Rogue MU SERVER IS UP
First new 50 players = 100 ecoins
First 50 cap race lvl 400 = 250 ecoins
First 50 2nd cap race master lvl 200 = 400 ecoins
To qualify and claim you must join our fb group then like and share the page.
Strictly no DUMMY ACCOUNT. 1 Legit Fb acc. = 1 Reward.
For inquiries/suggestions message us. (FB Page link below)
See you in game!
Castle Siege
Castle Owner
ADMINS
Guild Master
RogueGM